A few kind words go along way...
Over the past 20 years, we have worked hand in hand with numerous clients, partnering with them to achieve their search goals. Our testimonials serve as a treasure trove of success stories, highlighting the tangible outcomes, increased visibility, and improved rankings our clients have experienced.
We take great pride in the trust our clients place in us, as evidenced by their testimonials. It is through their kind words and genuine appreciation that we derive the motivation to continually drive growth within Asset/Auto and Equipment Finance.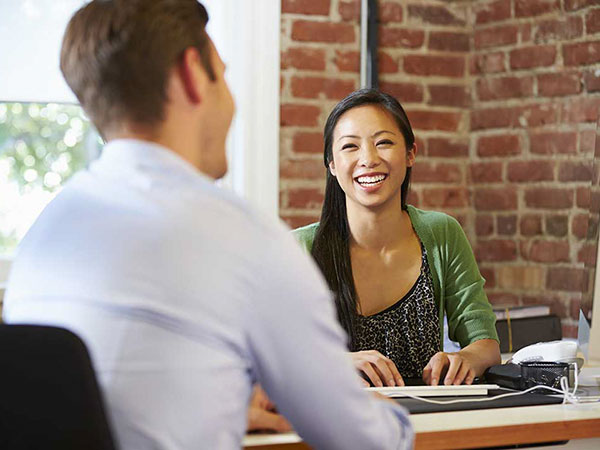 Check out our Case studies
Explore our collection of case studies showcasing how Resilient Management Solutions has helped businesses overcome talent challenges and achieve remarkable results. From streamlining team integration to driving growth and gaining a competitive edge, these case studies highlight our expertise in talent acquisition and management. Discover real-life examples of how we have partnered with startups, global enterprises, and businesses across various industries to unlock their talent potential.
Testimonials
I was introduced to Colin at the end of 2023 after being made redundant, and he help me secure the next step on my career path within a quarter. Colin used his extensive network and understanding of the asset and auto finance industry to find the right position for me.
After working with several recruiters over the years, it was refreshing to work with someone who honestly puts the candidate first and provides honest feedback without the need to chase, regardless of whether it's good or bad.

Colin sees the bigger picture and looks to build a lasting relationship rather than one-off transactions and quickly moving onto the opportunity.
Philip Benke - Sales Director
Asset / Automotive & Equipment Finance Software
I have had the pleasure of working with Colin during my time at White Clarke Group.
He helped me through the entire process and made every step of the recruitment process easy for me.
Colin's knowledge of the Auto finance sector is excellent.
I would highly recommend Colin to anyone seeking their next move in Auto Finance or want to chat to someone about their career.
Abdulwahid Shikalgar
Senior Automotive Finance Technical Consultant
We hired Colin as we were looking from someone a bit different to the normal recruitment consultant. We were creating a new team and needed the best possible people in it. Colin went to the market and shook it right up for us, profiling companies where we might want to look for people as well as creating lists of potential candidates, pre-interviewing them for us and then recommending who he thought were the people most suited for us. Come interview day Colin provided 4 candidates all of whom were suitable for the job and we would have employed. We chose one and are blown away with him.
Matthew Scullion - CEO, Matillion
Resilient are a very professional search & selection business with a through and professional recruitment process. Its been an absolute pleasure dealing with them. Colin's friendly, intelligence and his knowledge of the UK and International market is excellent as well as his understanding of market leading technologies. They are the best choice of any consultancy to get in touch with for Technical / Fintech, Asset / Auto / Credit / Lease Finance appointments.
Senior Data & BI Consultant
Asset & Automotive Finance
Resilient are a recruitment partner to Sopra Banking, I was approached about an appointment they were looking to make. A role I had not done before but they felt that given my past that my skills were perfect for. They were right. The role is absolutely what I had been craving for. We spent a lot of time talking, about my experience and about the role. Their attention to detail was awesome. They took me along the path towards the role, preparing me, helping me present my strengths and weakness appropriately. I was fully prepared for the interview and of course landed the role. Colin is very professional, straight to the point, and willing to invest time in people he believes in. He has become a good friend, someone I can ask advice from & trust. Now I look forward to working with him on the other side.
Gary Burgress - Senior Asset Finance Business Solutions Consultant
A very rare breed of recruiter. Extremely personable, an expert in their field and always willing to go above and beyond to help you achieve your objectives. Always looking to find a win/win scenario and I have no hesitation in recommending his services. Thank you I look forward to working with you again very soon.
Jonathan Singleton - Managing Director, Assured Data Insights
As a contractor I was surprised by the refreshing attitude and working ethos displayed by Colin. This is the first time in 15 years of contracting I felt I could really trust the recruitment agency/recruiter. His up front no nonesense approach made me feel that more of a partner than an asset. I was kept appraised of what was going on at all times. (Without Prompting). It's a pity more recruiters do not behave in this way.
Nigel Johnson - Senior Technical Programe Manager, HP
I had the pleasure of working with RMS. A very efficient and pragmatic head-hunter. Colin guided me through a job transition and I found him to be very professional and capable. I would highly recommend working with both RMS & indeed Colin.
Luca Ragaglia - VP of Sales, Casambi Technologies
Colin has been great to work with. Able to offer a clear definition of his requirements, expected benefits and process. His understanding of both technical aspects and business value ensures a positive outcome. Colin has a very dynamic approach to business; I look forward to working with him again soon.
James Harrison - VP of Sales, Avature 
Colin is an extremely focused and determined recruiter who understands the dynamics of the technology sectors very well indeed. He is able to build sustained long-term relationships at senior levels and leverage these to the benefits of his clients. I wish him continued success in his career.
Tom Cordiner - Chief Revenue Officer, Avid Technologies